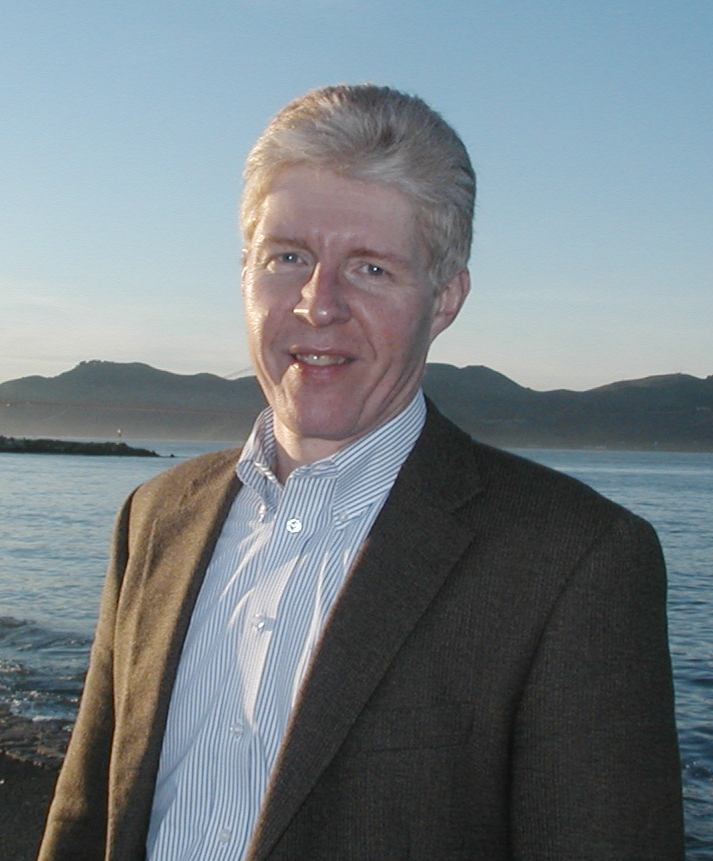 Paul Gillin penned an excellent article on the rise of social media in the B2B space for the latest edition of B-to-B Online. As the veteran tech journalist points out, marketers are now showing a higher comfort level with using social media, as evidenced by the 'Twitter and Facebook emblems sprouting up on business Web sites like dandelions in a summer field'! As Paul explains, both Twitter and LinkedIn work well for getting in front of a professional demographic whereas Facebook has huge mass appeal but often the communication is less work, more play.
Are some platforms more equal than others?
Paul points out how organizations like Forrester and IBM have built considerable fan bases on Facebook, however I'd argue whether these in many instances are as much about securing a brand URL and doing the minimum to make the page look 'fresh', as opposed to being part of a more concerted marketing effort. I would say the same thing applies to a lesser extent on LinkedIn – we don't see too many case studies showing specific marketing benefit from running campaigns here (eg. around group management). This is where Twitter differs. Whilst you can easily just hook  a Twitter profile up to the RSS feed from your blog(s), there is a lot more interest from B2B marketers around developing a Twitter strategy with more meat on it. Why? I believe these are key reasons:
The 140 character limit makes it among the easiest of social media channels to maintain
As a result, proliferation of profiles across the organization can be well-maintained
The ease of setup means it fits well with the social media dictum: experiment and fail fast
Conversations tend to be business-focused
The platform works well for both community-building through message promotion
Easy integration with web and other properties through RSS/API
So whilst it's obligatory to at least camp down in each major social media territory, this doesn't necessarily equate to a high level of involvement. I've had discussions around the water cooler as to whether it even makes sense for us (in the B2B tech space) to be on Facebook.  I think we should be, but don't have the answers around appropriate interaction on this platform).
Organizational challenge
One aspect that Paul doesn't cover in much detail is a problem which tends to be magnified in larger organizations: how do you deliver a coherent message across all the various departments? For instance, let's glance back to the wonderful Twitter. Marketing can use the platform to dish out special offers and converse with prospects. Support can take product-related questions. R&D can discuss newly-introduced features. PR feeds information to the major influencers. HR can advertise jobs. What happens when these interactions overlap? For instance, if that prospect trialling a product has a support question… or a major influencer starts talking to the R&D department, rather than PR. In a small organization, these cross-department interactions can be solved quickly by just peering over a cube and talking to your neighbor. As organizations get bigger, these roles tend to operate in virtual silos and it could be that a relevant organization is on the other side of the globe.
As more and more corporate communication moves into the social space, these problems will grow. I'd expect new roles to emerge (or existing ones to evolve) to deal with this. Currently, the social media manager role sits largely in the marketing function and is at least loosely tied to the number of leads generated from the web. The fact that a support question on Twitter goes unanswered for days is not of prime concern. Until, that is, it is picked up by an external blogger and becomes a PR/marketing issue.
Moreover, we're yet to see the kind of workflow tools we need to ensure that all queries or issues are followed up on.  Some blogging clients like CoTweet have introduced some of this functionality, but we've some way to go to allow these tools to be integrated fully into the organization.
HR paranoia
As Paul rightly points out, there is much head-scratching in the legal and HR departments around these tools which effectively allow employees to have  a much stronger influence on the brand. Whilst most organizations cannot logistically monitor the firehose of social media content generated by their staff, there is an emerging market for technologies which at least help isolate problem spots. For instance, Social Sentry from Teneros claims to lessen corporate risk around compliance, legal exposure, brand damage and HR issues, amongst other things.
Wanna be starting something
In terms of the lifecycle of social media in the B2B space, we're seeing evolution out of the hype/evangelism stage to the point where we need strategies that integrate social media into our business processes. Personally, I think social media has the power to warp these processes into a form completely different to what we have today (much like the effect web marketing has had on direct marketing).
However, the only way to get to this stage is to build and iterate. Test different platforms and tools. Look at what you can and can't measure. See what level of organizational involvement you can secure. The clarion call remains the same: get out there and get involved!